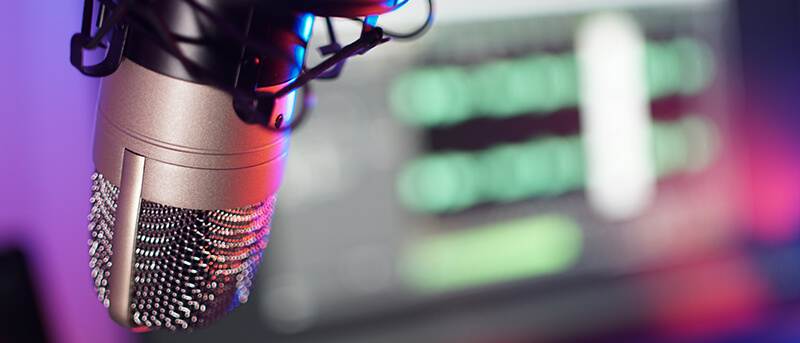 You know that B2B podcast idea you've been tossing around in your head?
It's time to make it happen.
If you've read our guide on How to Launch a Podcast, you know it's quite the undertaking. But the payoff for your brand awareness and lead generation outweighs the work – as long as you plan for sustainability and searchability.
Without a clear vision and plan to generate and marketing your podcast episodes, you'll be off to a rousing start only to lose steam quickly. You need to translate the steps you've read into action.
That's where we come in.
Our podcast experts have helped clients create some of the most engaging podcast series and episodes for their customer base, with high listenership and plenty of positive feedback. And we've compiled our best practices and advice into a webinar to help motivate you and set you on the path for success.
Listen as our experts walk you through everything you need to know about launching your podcast and leveraging your communication channels to attract listeners.
Speakers:
| | |
| --- | --- |
| | Caitlin Castevens, Inbound Marketing Specialist at Clariant Creative |
| | Whitney Barkley, Podcast Producer and Content Strategist at Clariant Creative |
You'll learn how to build a podcast episode, whether it's from scratch or by taking content you already have and converting it into podcast material (yes, you can do that!) Plus, we have a handy discussion guide that will help you along the way as we discuss:
The benefits that make podcast a surefire tactic for business.
Why our clients love podcasting and how we help them crank out episode after episode.
What you need to think about before going live (pre-launch checklist, structure, guests, etc.).
Who does what – the roles you need to identify for successful podcasting.
Complete the form to access the webinar and get your brand ready to embark on a whole new way of speaking to customers.