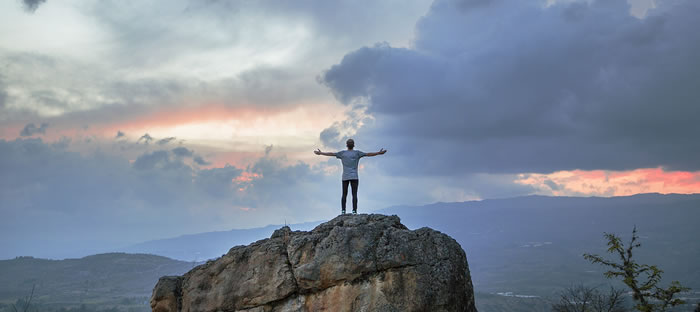 By this point, most people have probably either heard of or at least checked out Medium. Maybe you've read an article or two, or even posted a few personal blog entries of your own.
But as a marketer, you may still have questions about whether content marketing on Medium is a worthwhile endeavor. Coincidentally, we were wondering the same thing, so we asked a few questions.


Q: What's a surefire way to get content marketers excited about a potential new platform?
Simple – tell them that it was started by two of the guys behind Twitter. In most cases, involuntary salivation will ensue.


Q: OK, so Medium has a high-profile pedigree, but what is it exactly?
Medium is a blog publishing platform that emphasizes quality over quantity. That is, the site is organized to funnel readers into various broad interest areas (world, arts, life, technology), and is focused on how articles are read by visitors rather than simply whether they're popular click items. So it's not just flashy headlines or gimmicks that count on Medium – the stories behind those come-ons need to be engaging and compelling.


Q: Sounds good, but has it been successful?
If you measure success by traffic (and, admit it, as a marketer you're at least inclined in that direction), "successful" would probably be an understatement. While hard numbers can be difficult to come by, traffic estimates range from 15 million to 20 million unique visitors to Medium every month; this for a site that's only about three years old.


Q: So who's out there on Medium? Won't my business-focused stories seem a little out of place alongside cat grooming tips and tutorials on building model ships?
Think of a topic, any topic, and chances are there is an article (or several) about it on Medium. But somehow it's not nearly the cacophonous hodgepodge that that statement would suggest.
Thanks to the structure and design of the platform, stories and topics are surprisingly easy to find, with everyone from celebrities to corporations to hobbyists to educators to aspiring novelists and more all finding a niche.
In many respects, Medium is not unlike a large metropolis, with many different types of people from many different backgrounds and walks of life simply residing in the same geographic space. Just like on the web, readers tend to gravitate to the writers and topics that most interest them.


Q: What makes Medium different from other content platforms or my company's own blog?
In truth, Medium isn't all that different from many of the other content platforms out there. But for content marketers, the excitement comes from Medium's (a) extensive reach; (b) focus on quality content and (c) networking potential (shareability).
Medium encourages readers to follow their favorite contributors, share and recommend their preferred stories, contribute comments or notes and respond to posts. The reason more visitors tend to do these things on Medium than on other sites is due in large part to the emphasis on readability – Medium users tend to be more engaged in the content they read because engagement is exactly what they came to the site to find.


Q: So as a content marketer, what do I need to do differently in order to find success on Medium?
Shift your focus. Medium is, primarily and very expressly, focused on reading.
So while you needn't completely abandon your usual attention to headlines and other tactics for generating hits elsewhere, the key to success on Medium revolves far more around the underlying story you're trying to tell. Go a little bit deeper if you're looking to make a better connection.


Q: Are there any specific tips for making the most of Medium?
Here are a few ideas:
Medium doesn't recommend any particular word count for posts, but given the focus on reading, it's fine to stretch out a little bit


Compelling images or embedded videos are great ways to break up longer posts and engage readers visually


Focus on quality and readability at every turn – remember, "story" over "content"


Repost your existing content on Medium


Link back to your company's website or blog


Create a dedicated publication for your brand on Medium – companies like Marriott, BMW and others have attracted a lot of attention this way


Q: How will I know if my stories are resonating with Medium readers?
Medium uses an algorithm to determine the placement and display of stories on the platform. Some of the factors that determine popularity include views, reads, read ratio (the number of people who actually read your story out of those who saw it) and recommendations.

Q: Bottom line – is content marketing on Medium worth the effort?
Every new platform or outlet that you post to gives your content a better chance of being seen, but every new effort means more work on your end.
Medium, in particular, will probably require a little more refining of your style or retooling of your existing content than some other platforms might if you want to really make the most of it. But the potential new audience is hard to ignore.
Bottom line – if you have the time and resources to give it a legitimate try, Medium is certainly worth a shot.
Looking for more ways to share your expertise with your market? A smart public relations strategy can be a great way to get your thought leadership content published in the top outlets in your industry. Download our ebook to learn how!