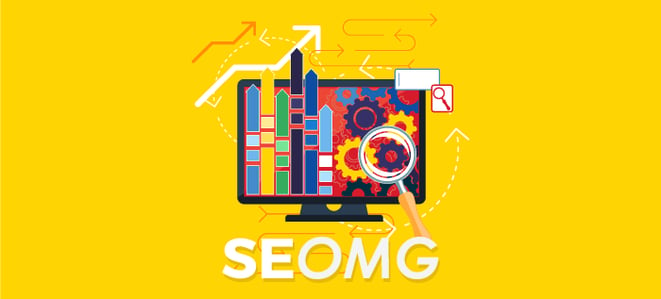 You're going to have to learn some SEO basics if you want to please the Almighty Internet Gods – unless you're willing to make a sacrifice on an altar of onyx sprinkled with unicorn tears (or whatever else might appease Them). Their mysterious algorithms leave many of us trembling with doubt and fear.
Fortunately, we've got connections with enlightened sages and prophets who have shared with us the 10 Search Engine Commandments (a.k.a. SEO best practices) and a list of seven false idols (a.k.a. SEO myths).
The 10 Search Engine Commandments
Thou shalt optimize for human searchers first, search engines second.


Thou shalt not value rankings over content quality.


Thou shalt not compromise content quality for keywords.


Thou shalt not overuse keywords.


Thou shalt utilize headlines and tags.


Thou shalt simplify thy homepage.


Thou shalt not oversimplify thy homepage.


Thou shalt honor consistency to prevent confusion.


Thou shalt not attempt to outsmart The Almighty Internet Gods.


The 7 False Idols
Google authorship. Apparently this was a thing up until 2014, but that was years ago, so if you don't know what "Google Authorship" means, then best keep it that way.


Google site submission. Back in the day, all the cool kids were into "submitting" their websites to please The Almighty Internet Gods. But, like other rituals championed by the cool kids, it turned out to be a meaningless fad. The Almighty Internet Gods will find and index your site automatically. They see all.


Links. It's not a numbers game anymore; now, it's about quality over quantity. You can stop wasting your time linking all over the place and instead focus your efforts on creating great content that include only links from relevant, diverse sources.


Keyword stuffing. You might think that adding keywords into every sentence of your content will help boost your spot in search engine results, but all it'll do is hurt your ranking and SEO performance. Instead, focus on writing like humans actually talk, and you'll notice that keywords (and keyword variations) naturally show up in your content.

Meta descriptions. Yes, writing good meta descriptions will encourage people to click through to your page, but they have no bearing on search rankings.


Page count. Having more pages on your website does not improve your ranking, so there's no need to compromise the quality of your content.


Microsites. Unless your microsite serves a specific marketing objective, you're essentially diluting your SEO.
Let the light of The Almighty Internet Gods shine upon you from your glowing digital device! Remember that nothing makes Them happier than your endeavors to improve the search experience by crafting exceptional content.
Looking for more ways to manage your sacred SEO best practices? Download our free SEO toolkit today!