Learn how to create buyer personas and use them the right way.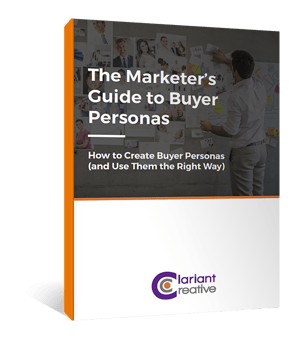 The right people + the right message = impactful marketing that gets results.
Easier said than done though, right?
That's where buyer personas come in. Buyer personas give you the full picture of your ideal customer – not just their job title, but what they're thinking, where they look for information, what problems they're looking to solve, and what messages will inspire them to act. When buyer personas are created and used properly, your marketing messages hit the mark, bringing in not only more leads but better leads.
And we've got just the guide to help you master buyer personas and turn them into your marketing secret weapon. Download The Marketer's Guide to Buyer Personas and learn:
What buyer personas are (and are not)
What makes buyer personas important
The steps you need to take to create them
The many way you and your company can use them
Fill out the form and get everything you need to create the buyer personas that will make you a marketing superhero.