Beth Carter
Founder and Chief Strategist
I love to write. I'm also a total grammar freak and a bit of a Type A personality, too. And I passionately believe that conversational, approachable and insightful content can help my clients solve real problems for their customers and make a real difference in the world.
Throughout my career, I've written marketing communications for companies of every size, from Aon Corporation to Zano Hair Salon. I also bring a strong business and analytics background, with a Master of Public Policy from the University of Michigan and a Bachelor of Science in Economics from Michigan State University. As a result, I excel at breaking down large quantities of data and connecting the dots, so that we can tell the right story in the right way.
When I'm not dreaming up new ways to share information with impact, you can find me enjoying family time at our lake house in Michigan (if it's summertime), cross-country skiing (if it's wintertime), or taking long hikes with our dog (anytime).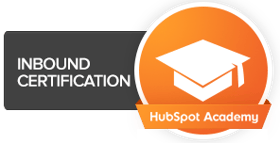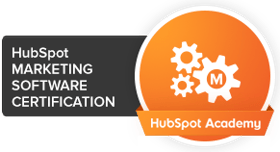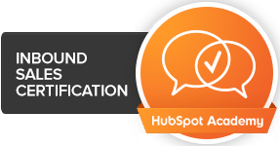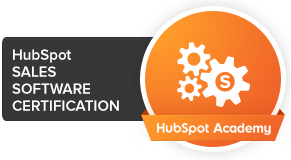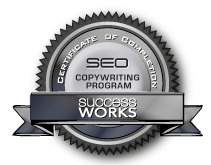 Christina Bockisch
Marketing Outreach Coordinator
I've been writing as long as I can remember. Whether it's fiction, poems, blogs or social media posts, I love creating stories that allow me to connect with people on a deeper level.
I believe the best content is lovable, friendly and approachable. And it has the power to answer questions, solve real-world problems and help people take the next step in their journey – all without being salesy or pushy.
At Clariant Creative, I use my love of writing to help businesses get found by and nurture relationships with their ideal buyers through social media, blogs and content offers.
When I'm not writing content or publishing on social media, you can find me participating in mud runs and obstacle course races, binge-watching Netflix or managing my dog's Instagram account (@HendrixTheHufflepup).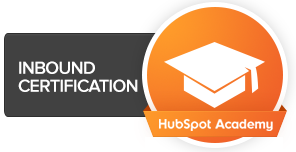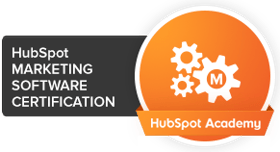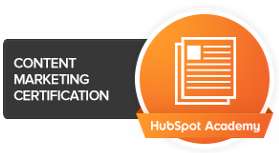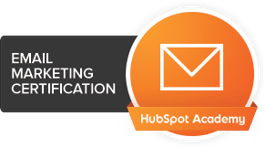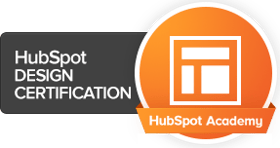 Julia Byrd
Content Writer
I've been a writer since elementary school, where I "published" handmade reference books for the school library. My passion now is writing customized, targeted content for clients who appreciate the power of the written word. Over the past 20 years, I've been a copyeditor for an international brokerage firm, a technical writer for a government contractor, an in-house sales and marketing writer for an event planning firm, and a freelance copywriter serving a wide range of businesses.
Great content works wonders, engaging readers and encouraging them to take action. I truly enjoy creating that content with Clariant Creative, as we help clients develop strategic messages that help them reach new markets and pave the way for growth.
When I'm not writing, this recent Texas transplant is learning to say "y'all" in the right context. I also enjoy spending time exploring our new home state with my husband, two kids and Carolina Dog.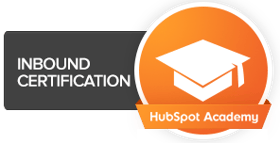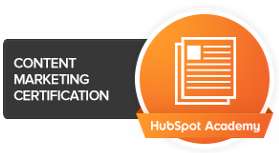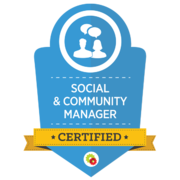 Matt Cook
Content Writer
In my five-plus years as a writer specializing in inbound marketing, I've written content for industries I didn't even know existed – from hypnotherapy to bed bug control to everything in between.
Along with outstanding writing skills, success as an inbound marketing writer requires a deep curiosity and a willingness to ask questions and seek out answers. I strive to understand my clients' businesses almost as well as they do, so I can genuinely represent their voices and expertise in my writing.
Prior to becoming an inbound marketing writer, the eight years I spent as a newspaper reporter and editor sharpened my research abilities and instilled in me a rock-solid belief in the sanctity of deadlines.
After a year-long adventure in rural France, I recently settled in Michigan.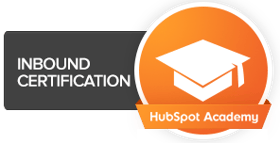 Krista Elliott
Inbound Marketing Specialist
If I had a quarter for every time someone said, "You have SUCH a way with words," I'd be sitting on my own private beach right now. From my early days as a kid reading Archie comics to my work today, the written word has always been my passion.
After a decade in public relations and communications, I shifted to copywriting and content marketing. I've since written everything from Very Serious Business Copy for SaaS companies to blogs exploring the cultural and biological underpinnings of earwax.
At Clariant Creative, I love exploring the psychology of clients' target markets and figuring out what emotions cause them to take action, and then creating the copy and content that speaks to the brain and the heart.
My home base is a teeeeny-tiny fishing village in Nova Scotia, and when I'm not writing, I can be found playing my fiddle, hanging out with my family, or geeking out to all things Star Wars.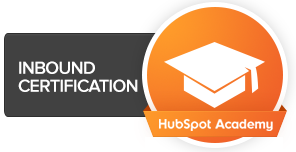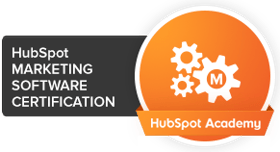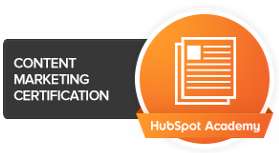 Laura Swords
Lead Designer
I started my career designing and maintaining websites over 20 years ago. Shortly after receiving my Marketing degree from Loyola University in Chicago, I was hired as a graphic designer for a small company. I soon found myself in the role of webmaster, at which point I taught myself how to code. Although I've always considered myself the creative type, I discovered I have a real knack for the technical side of marketing as well.
This means I'm able to look at all perspectives as I help clients create a unified, impactful presence across their branding, website, content, social media and more. My favorite moment is introducing an idea that might not have occurred to the client – and that hits a home run for us.
When I'm not busy designing and developing, I'm probably heading off to hot yoga, taking my dogs for a walk, or watching a Cubs or Blackhawks game with my husband and two daughters.