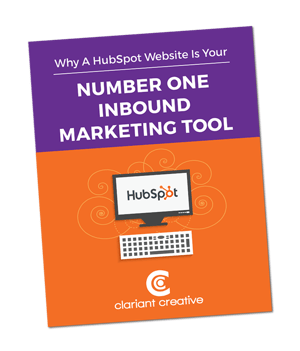 Are you ready to get more leads and conversions through inbound marketing? Then it's time for a HubSpot website — which is more than just a static set of web pages. A HubSpot website is your all-in-one integrated sales and marketing solution.
Here are the 10 ways a HubSpot website drives your inbound marketing:
Optimized for mobile
Built-in security; SSL encryption
SEO tools for success in Google rankings
Integrated ROI metrics
Targeted email marketing
Social Inbox ties in to Facebook, Twitter, LinkedIn
Integrated with contacts database for effortless lead management
Customizable landing pages
Perfected calls-to-action
Personalized content that varies based on the user
How can one website do all that? Download your free ebook today to find out.