Document your content strategy and set your business up for success.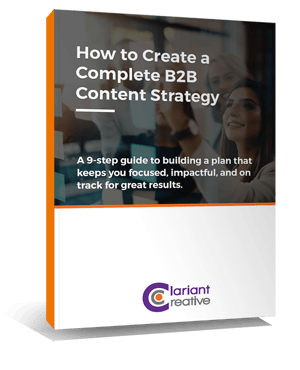 Content creation is at the heart of any B2B inbound marketing strategy. Developing a plan for how you'll write and use content for your business is the best way to ensure you're successful.
We know it's tempting to skip the planning stages and jump right into creating content. But although this might work for a little bit, it often leads to content that doesn't have a focus, isn't targeting your buyer personas or isn't published on a consistent basis.
Instead, create a documented content strategy that will keep you and your team on track for great results.
To help you, we put together this free guide. Step by step, we walk you through how to create a content strategy for your business, so you can be more successful with your inbound marketing.
Simply fill out the form to download your guide today.
You can also click here to view our B2B Content Strategy Guide online!