If you've been thinking about launching a podcast to promote your company or brand online, you're in good company. What was once considered a fringe medium has grown into a wildly popular channel for marketing and sales.
At face value, launching a podcast might seem as easy as talking about a topic and posting it online, but getting results from your podcast requires strategy.
Just because the medium is inherently informal doesn't mean your approach to executing it should be.
The most successful podcasts make it look easy because they are created with specific goals in mind, and those goals align with their brand's overall marketing and sales strategy. Luckily, we've got a few podcast experts on our Clariant Creative team who've helped break the process down into manageable activities and podcast best practices to consider.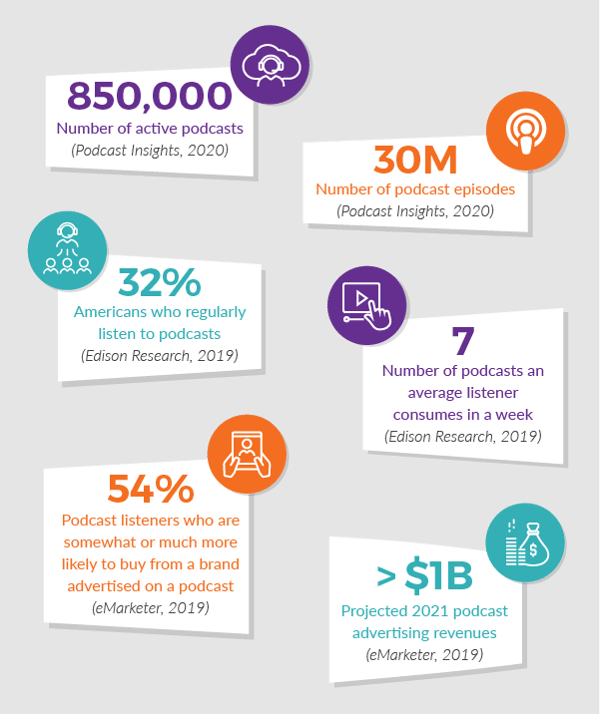 ---