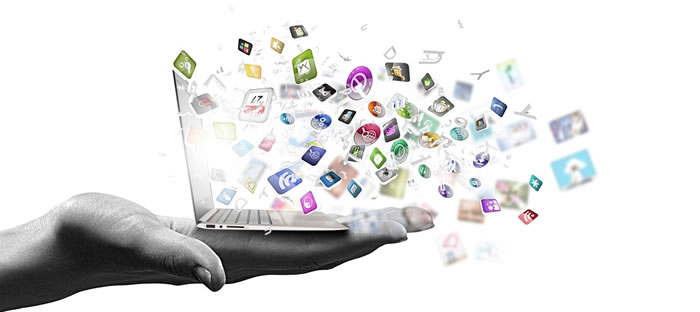 Most of us are on some type of social media platform. You may have a professional LinkedIn profile for business purposes, a Facebook account to keep up with family and friends, or a Snapchat account to see what your kids are doing.
It's tempting to think, "Since I'm on these platforms personally, I can manage the social media strategy for my business."
But jumping into social media marketing without a clear strategy probably means you're taking a "spray and pray" approach – which means you're going to be running full tilt putting messages out there, without seeing a lot of ROI coming back in. And that would be a shame.
There are many differences between communicating with family and friends and communicating with customers and prospects. Launching a social media campaign without stopping to think about these differences would be like investing your money in the stock market without first evaluating how a potential purchase is performing.
As a social media marketing consultant, nearly every client I speak with asks me the same question: "Where should I be online?"
My answer is always the same: "I don't know. Who is your target audience, what do they want, and where can you find them?"
Frequently, the answer isn't as clear-cut as my client originally thought. But by digging deep and figuring out how to answer that question, we figure out how to structure a targeted social media strategy that drives the engagement they seek and utilizes their time and resources as efficiently and impactfully as possible.
To avoid spinning your wheels with a spray-and-pray social media strategy that gets you nowhere, here are 5 fundamental questions you need to ask:
Who is your audience?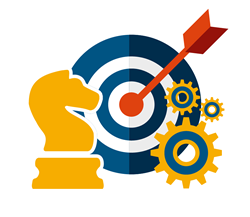 Are they men or women (or both)? Are they Millennials, Gen Xers or Baby Boomers? Do they live in a certain geographic area or could they be anywhere?
If you're marketing in a B2B context, what types of job titles does your audience typically hold? What are their biggest work-related challenges? If you're marketing in a B2C context, what makes your audience happy? What makes them frustrated?


---
---
Where does your audience look for information?
Do they spend more time online or offline? When they have questions, are they more likely to ask a peer, friend or family member? Or are they more likely to go to Google, YouTube or Pinterest? If they're online, where do they typically spend most of their time: Facebook? Twitter? Instagram? Are there any websites they frequently visit?
And of course, the biggest question of them all: Why do they visit, search or hang out in these places and platforms? What do these destinations offer them?
What does your audience need?
It's critical not to forget the #1 rule in any marketing strategy: When you communicate with your audience, you must focus on their needs, not your needs. If your content doesn't speak to something your audience needs – whether it's helpful, in-depth information or simply a fun, delightful diversion – your audience will never engage with you the way you want.
Be creative; don't think only in terms of sharing blog posts you've published or announcing events you'll be holding. Have some fun with your social media by sharing inspirational quotes or a quirky image that will get your audience to smile.
What should you share with your audience?
Once you know what your audience wants to see, you can start to devise a plan for delivering it. However, keep in mind that creating content for social media is different from creating content for a blog or for your website.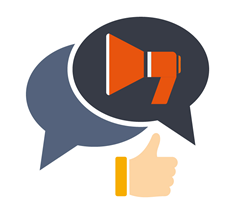 For starters, be generous; don't limit your sharing to only your own content. Share content from multiple sources – from industry thought leaders and top influencers to insights and comments from your own customers. It's called "social" media for a reason!
Also, focus on bite-sized chunks, and think through the visual element of the content you share.
For example, for many of the businesses I work with, I recommend including video in their social media campaigns. I also highly suggest creating images and graphics to accompany any written content (like a blog post) you share.
Between the ease of shooting video with nothing more than a smart phone to the ease of using free image-creation apps like Canva, incorporating video and visuals into your social media strategy can be done quickly and easily and will absolutely improve your results.
Do you have a social media calendar?
If you identify the type of information your audience needs, you can think ahead and have content available and ready to post. HubSpot offers a fantastic template for a social media content calendar that makes it easy to plan your posts across the various platforms you're participating in.
Documenting your social media strategy with a tool like this helps ensure you stay on schedule, on message, and on target to engage with the people you're seeking, in the ways they want to hear from you. When you're top-of-mind with your audience, they're more likely to remember you when they need your products or services.
And that's the whole point, right?