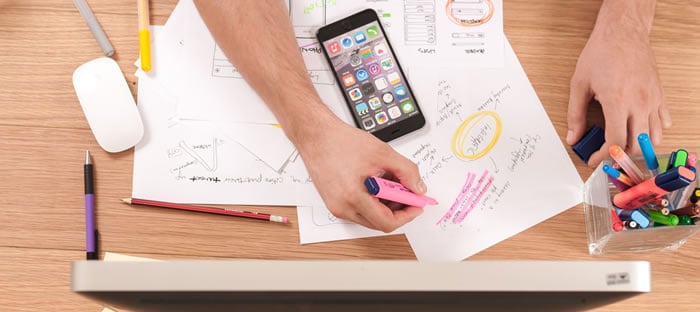 Are you tired of using the same old template-based PowerPoint presentations time and time again? When you're pressed for time and need to create some slides pronto, do you grab the latest Microsoft template and start keying away? Change a few colors, swap out a few fonts and maybe plop a cheeky little clip art graphic here and there in the hopes that it may lighten the mood or produce a chuckle from your captive audience?
Yep. Been there, done that.
No judgement here. We can't all be design gurus and most of us don't have the time to spend pretending that we are. And it can take hours to create a decent looking presentation, even with the use of a basic template.
So if time is of the essence and you'd like to kick your presentation up a notch, here are some tried and true design hacks – borrowed from the best PowerPoint templates – to get you there.
Overall, consistency is key
While a visually interesting presentation can be key to holding the attention of your audience, too much variety can make it seem disjointed. Maintain some fluidity throughout your slides via the use of a basic color palette, a few main fonts and overall design "feel".
We hope these simple design hacks provide some inspiration for your next slide presentation. Have any design tips of your own? Share them in the comments below!
If you'd like help using these design tips to make your marketing reports stand out and tell a great story, download our marketing report template today. You'll get a gorgeous PowerPoint slide deck that's pre-filled with data and ready to wow your executives!