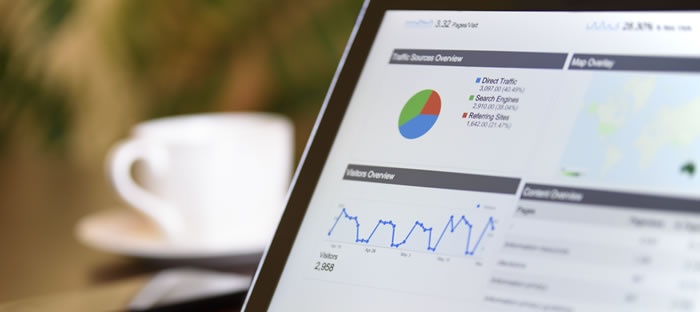 Every business wants a number one ranking in Google search engine results pages (SERPs). Getting that coveted spot, however, isn't quick, easy or guaranteed.
SEO remains an inexact science, and Google is constantly evolving. And frankly, none of us marketers ever have as much time as we'd like to devote to optimizing our content the way we know we should.
If any of this worries you, take a deep breath. We've got your back with 13 quick SEO tips that (a) follow the top 2018 SEO best practices and (b) each take relatively minimal effort to implement.
By consistently adding even one or two of these tips to your ongoing SEO strategy, the impact will begin to multiply – and you'll start seeing the search engine results you need.
1. Narrow your keyword strategy
Don't just go after super-popular, high-volume keywords; the competition you'll inevitably face may not be worth the effort. Instead, get specific with long-tail keywords that drill down into your buyer persona's pain points, questions, concerns and needs.
2. Broaden your keyword strategy
As Google embraces voice search, and the better Google gets at semantic search, the more open you can be with your keyword strategy. Look for opportunities to sprinkle in variations and synonyms of the keywords you originally targeted. For example, in this post we've used keywords such as "SEO best practices," "SEO tips," and "SEO strategies" – all related keywords that collectively will give this post a good boost (we hope!)
This is also a great way to refresh any older-underperforming content you may have (see #6 below).
3. Shorten your meta tags and URLs
Top-ranking sites keep their page titles to eight words and URLs to 59 characters. Can you match that with your content? Tighter wording is easier to read – particularly on the small screen of a mobile device. The easier your SERP listing is to read, the more likely a searcher will click on your listing and not your competitor's.
4. Front-load your meta tags and URLs
Google will truncate your SERP listing to fit the viewer's screen size. This becomes problematic for SERPs displayed on mobile devices. So, in addition to keeping your SEO elements short (see #3 above), also be sure to front-end-load your SEO elements by placing your keyword as close to the beginning of each page title, meta description and URL as possible.
5. Amplify your existing content
Most organic traffic on a website is generated from a small amount of the site's total content. Take your most visited content and add internal links to posts that are on the cusp of being on the first page of search results.
6. Revitalize your existing content
Take a closer look at any content that's underperforming on expectations as well as any older content that hasn't maintained its rankings. Can you refresh any quotes? Can you update or add any new statistics cited in the content? Can you add new links to newer content, either internal or external? Also, see tip #3 above.
7. Remove (or minimize) thin content
Google's Panda algorithm addressed a number of issues in Google SERP, one of which being thin content. Thin content Is content with very little relevant or substantive text, such as web pages with a few sentences or blog posts that barely scratch the surface of a topic.
If you have a lot of thin content on your website, remove these pages from your site. Or see tip #8 for ways to consolidate relevant content pieces and add more value.
8. Consolidate your existing content
If you have two or more pieces of similar content where one or more of the pieces are underperforming, consider consolidating them into a single, more comprehensive and engaging piece. Then, add a redirect to take readers from the lower-ranking content to the higher one. This lets you maintain the integrity of the higher-ranking content's existing SEO juice while also boosting the overall quality of the content.
9. Make your videos searchable
You may have great videos on your site but Google can't crawl the content within the video. Do the hard work for Google by including a text-based transcript alongside your videos. With online transcription services like Rev.com, this is nearly effortless. Simply upload the video file to the website, and within 24 hours you'll receive a full transcription in your inbox.
Embellish the transcription with relevant links and bonus content, and voila! You've created a whole new piece of searchable content that improves the user experience and ups your SEO ante.
10. Be efficient about building inbound links
Inbound links – also known as backlinks – are one of the most important factors for page rank. And yet, they're extremely difficult to build. So compromise: For each post you publish, commit to taking ONE extra step to try to generate an inbound link. This extra step might include:
Reaching out to one blogger in a related field and ask if they'd be interested in a guest post from you
Reaching out to one influencer and ask them to link back to your article
Reaching out to one industry publication to pitch an article idea that you could be interviewed for
Developing a simple, repeatable process for inbound link building will help ensure you don't leave it out of your overall SEO approach.
11. Set up accelerated mobile pages (AMP)
AMP – which stands for accelerated mobile pages – is a Google-backed project that allows for the creation of stripped down versions web pages that load almost instantaneously on mobile. Although enabling AMP doesn't currently affect ranking, it's highly likely that Google will give a ranking boost to AMP-ready pages in the future.
Best of all, if you use HubSpot, enabling AMP across all content is super simple.
12. Create a Google My Business account
Think about how many people use their smartphones to find nearby places to eat, shop and run errands. If you're a business that will benefit from showing up in local search results, setting up a Google My Business account is a great first place to start. By creating an account and adding all your business details – like address, phone number, hours and website – you'll appear in appear in the local map results when people search for a business like yours nearby.
13. Enable social sharing
Social media doesn't have a direct influence on rankings, but it does help spread your content and get it in front of people who may want to link back to your content.
Make it easy for people to share your content with their audience by sharing your posts on social media and adding social sharing buttons on your blog. Put your social buttons in a prominent place that's obvious to visitors like at the top of the page below the headline. Additionally, displaying current social share counts acts as social proof and can lead to even more shares.
Ultimately, no matter how time-strapped you are, implementing these tactics is the easy part of the SEO game. The hard part is waiting for your efforts to pay off. But by keeping pace with evolving SEO strategies and consistently applying some simple SEO best practices, your rankings will improve, and you'll find yourself faced with a new problem: What to do with all the great leads your highly ranking content generates!
Need more help to land your first number one Google ranking? Download our free SEO Toolkit — packed with three valuable tools to make ranking well as easy as possible.