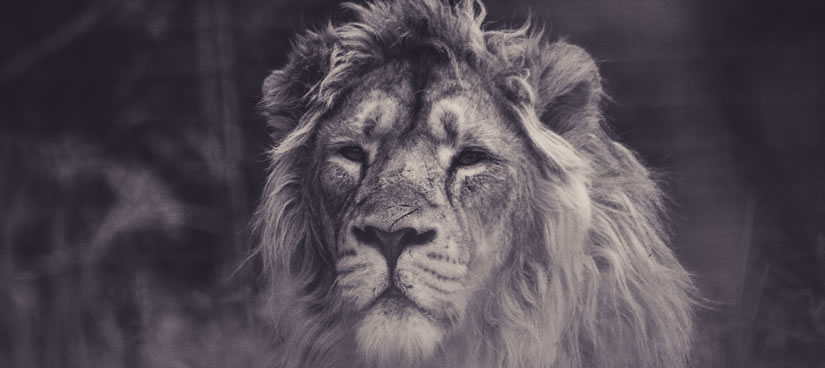 Over the last eight weeks, I've had the amazing opportunity to hang out with Dan Tyre and learn everything he knows about selling.
Officially, Dan – the genius and Executive Director who leads the business development team for HubSpot's agency partner program – calls it the "Sales Lion" Pipeline Generation Bootcamp. It's a whirlwind experience in which Dan pulls back the curtains and shows you the exact process he uses to keep HubSpot's sales pipeline filled to the brim with qualified leads.
All I can say is, wow.
I knew this program would make me a better seller. I didn't expect it would make me a better marketer, too.
So here's the thing: I'm not new to selling. In 15 years, I've built two successful businesses from scratch, and I know a thing or two about how to develop solid client relationships.
But right from Day One of this bootcamp, Dan had me working way outside my comfort zone. Yep – he starts his program off teaching the art of the cold call.
Now, if Dan happens to be reading this post right now, I can hear what he's saying: If you do it right, Beth, it's not a cold call, it's a warm call. And on that call, you're not selling, you're helping. Because everyone needs help with something. It's your job to figure out what that person's "something" is.
And that, my friends, is what it's like to work with Dan Tyre: an endless stream of these "Dannerisms" that on the surface seem so simple, yet once you dig into them, are so profound.
Below is a little collection of my favorite Dannerisms from the HubSpot sales bootcamp. These lessons have shifted my mindset and dramatically improved not only my sales skills, but my inbound marketing skills as well.
I hope you find them as helpful as I have. Let's dig in.
Help, don't sell
Dan's right: Every company needs help with something. When I pick up the phone and call a prospect, I'm not selling to that person; I'm trying to understand what that person needs help with, so we can figure out what the solution might be.
This mindset is so much more comfortable. It instantly transforms an awkward call into a natural conversation focused on the simple act of being helpful.
Helping is infinitely more fulfilling than selling. And isn't this the heart of what makes inbound marketing so successful?
Build processes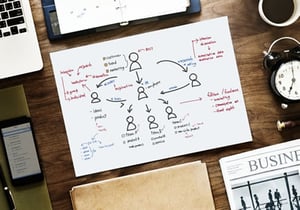 To help us meet our sales goals, Dan showed us how to build a repeatable sales process. This meant we didn't have to stop and think about what we were going to do each day; we already knew we needed to make these phone calls, send those emails, and share that information.
Staying focused was suddenly easier. And we were more confident, because we knew exactly what we needed to do.
Processes are critical with inbound marketing, too. Schedules, calendars and workflows not only make you more productive, they help make sure your marketing is hitting all the right touchpoints at all the right times.
Practice makes perfect
Everyone is wobbly when they're learning a new skill. Don't be daunted. As Dan likes to say, "After your first two hundred prospecting calls, you're going to realize everyone says the same things — and you'll have the right answers, because you've put in the time to hone your skill."
I cringe when I think back to that first call I made on our first day. It was not good, and I feel like I should call back and apologize to that poor person.
But I stuck with it. I learned how to listen more than talk. I learned how to ask better questions, and how to position a solution more strategically. Slowly, I got better at it. And eventually, I got good at it.
It's the same with inbound marketing. There's a lot of inbound marketing advice out there. Take it all in, make it your own, and practice until you get it right.
Be politely persistent
You're not going to land a six-figure deal with a single call. In fact, you're probably not going to reach a live person with a single call. With sales — as with marketing — the power comes from the numbers.
Dan told us to expect up front that we'd have to call each prospect many times … that we'd get pushed to voicemail, blocked by gatekeepers, or brushed off completely. And guess what? That's okay. Call anyway. Why? Because you're calling to help them.
Expect that marketing isn't a once-and-done activity, either. Understand how you're going to stick with your leads and nurture them over time, so that when they're ready to buy, you're right there for them.
Find a buddy
Every week in the bootcamp, Dan partnered each of us with a team member to role play the lesson of the day. Although I learned a ton just listening to Dan, these role plays were clutch.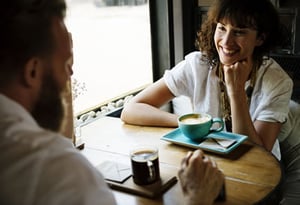 I loved watching how my teammates worked through the different challenges Dan presented to us. I loved being able to practice new techniques with a friend. And most of all, I loved the real-time feedback that helped me get better, faster.
Doing things alone is harder, takes longer, and isn't much fun. If you're a marketer, working with a great inbound marketing agency partner can transform what you're able to achieve on your own.
Just start doing it
The bootcamp is over, and I'm now busily putting all the inbound sales skills I learned into practice for my business.
But truth be told, there are many days when I just don't feel like talking to anyone on the phone. Many days when I still get nervous before dialing a number. But I'm not worried. I'll keep making those calls, and I'll keep finding new people to help.
If you're new to marketing, you're going to quickly realize that inbound marketing approach has a lot of moving pieces. Don't let the overwhelm get to you. Start slow, start simply, but start.
With the right mindset, a solid process, enough practice, and the right partner – you'll be amazed at what you can achieve.