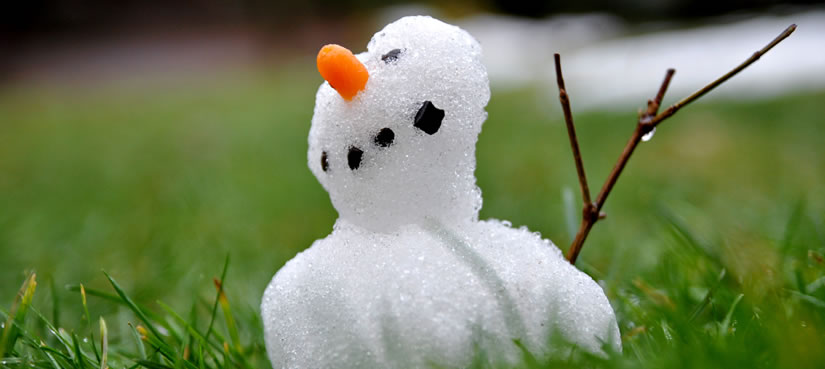 A big part of content marketing involves sharing your content with your mailing list. And it's a solid tactic: Sending helpful, targeted content to a subscriber list is a great way to turn casual subscribers into solid leads, leads into customers, and customers into brand evangelists.
But … if you haven't touched base with your list in a long time, the people on your list might not even remember who the heck you are.
If your list is too cold, suddenly emailing them out of the blue will come across at best as awkward and at worst as junk email. And neither scenario is conducive to trying to close a deal.
At Clariant Creative, two of our newest clients faced this issue. One client had been sending out periodic email snippets but wasn't getting much in the way of engagement. The other client's list was so cold, we found an actual wooly mammoth inside of it. (Okay, maybe not, but you get the idea.)
Plus, there was an extra factor to consider: HubSpot.
The cold never bothered me anyway (oh, wait … it does)
Sending a re-engagement email for the first time to a stagnant and cold email list is a terrific approach – assuming your contacts are happy to hear from you and are ready start consuming your content regularly.
But it can also go badly. There's always the risk a large number of contacts will say, "Who even ARE these people?" and hit the "Report as Spam" button. Or, if too many of your contacts have moved on to other companies since they last heard from you, you could wind up with an outsize number of hard bounces.
And if you manage your marketing through HubSpot, that could be a problem.
Why? Like many other email service providers, HubSpot reserves the right to suspend email privileges if your emails generate too many hard bounces, spam reports, or direct complaints.
As we strategized how to re-engage our clients' cold email lists, we didn't want our efforts to hit that kind of roadblock right out of the gate.
So, we needed a plan.
For the first time in forever
To re-engage our clients' lists, we came up with a four-step strategy:
First, we created and published several new blog posts that contained barely a whisper of anything even vaguely resembling a sales pitch. These posts offered the reader a ton of helpful, actionable information, while demanding very little in return (only a soft-spoken CTA to learn more about the topic).


Then, we crafted an "get to know us again" email. This email used the Problem-Agitate-Solution formula to identify the pain points we knew were challenges for our clients' target audiences, and then basically announced "Hey, we have all kinds of information that will help you with that problem, and we're going to be sharing it with you on a regular basis!"
This email accomplished four things:
It reminded the reader of who the company was
It established that the company understood the reader and their challenges
It presented our clients' content as a solution to those challenges
It gave readers a heads-up to watch for more content coming their way
From there, we used our clients' previous email service providers to set up and send out the email. That way, any spam reports or hard bounces would not negatively affect our clients' HubSpot accounts.


Lastly, any accounts that received (or better yet, opened!) the email were uploaded into our clients' HubSpot subscriber lists.
Onward and upward
Since sending this re-engagement email, our clients have been consistently sharing new content with their lists, with terrific engagement metrics and almost no unsubscribes.
Now that their lists are thawed, our clients (with our help, of course) will be able to start segmenting the lists, analyzing their contacts, and figuring out ways to get these contacts even more engaged with fresh, new, and helpful content – enabling us to transform their previously frozen list into one that's toasty-warm with leads and potential.
Not sure how to start creating content in the first place? Download our helpful Blog Post Templates for eight creative, proven, ready-to-use formats that will get you started writing amazing content immediately!