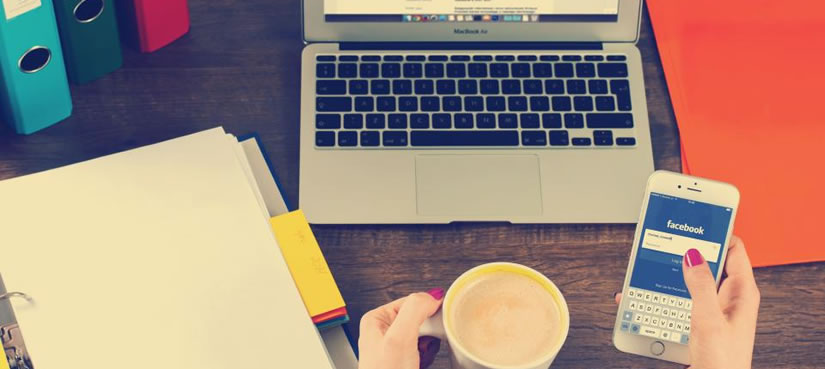 Back in 2011, when I was a senior in college, I had an internship at a public relations firm doing social media. It was my first time handling social media for businesses, and I learned a ton about crafting content for your audience, reputation management and developing social media strategies for businesses.
As time passed, I found myself doing less social media work, and instead, I shifted my focus toward content creation and marketing strategy.
So, when I took over Clariant Creative's marketing and had the chance to do social media work again, I was both excited and terrified.
Even though I started out my marketing career doing social media, I'll be the first to admit that it's been a while. Therefore, I'm always looking for ways to do things better, improve our reach and increase engagement.
And that's how this little social media experiment came to be.
Our social media experiment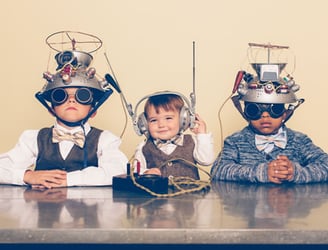 Here at Clariant Creative, we belong to several Facebook groups for HubSpot users and agency owners. Recently, we've seen several postings on these groups suggesting that when social media posts are scheduled via a third-party tool (such as HubSpot or Buffer), these posts see less visibility. The idea is that social media channels give preferential treatment to posts that are published directly in the tool.
In other words, people are suggesting that if you publish a social media update directly in Facebook, Facebook will show that update to more people than if you publish the update using HubSpot or Buffer.
This made us wonder: Should we start posting directly on our social media channels rather than using HubSpot for social media publishing? Might this help us increase our social media organic reach and improve engagement on our posts?
We could've easily done a quick Google search to give us an answer on this topic. But we thought it might be fun to run a little experiment of our own. So, for two weeks – from February 19 to March 2, 2018 – we decided to post directly on Facebook, Twitter and LinkedIn to see if this impacted our organic reach, engagement and website clicks.


---
---
The results: Does using third-party tools negatively impact social media organic reach?
After two weeks of posting directly on each channel, I was really excited to compile and analyze all the data. Now, onto the results!
In short, posting directly on Facebook, Twitter and LinkedIn DIDN'T increase our organic reach or engagement.
Not only was there no increase, on Facebook and Twitter, we noticed a DROP in organic reach during the two weeks of the experiment compared to the four weeks prior.
Now, to be clear, the drop in organic reach on Facebook is most likely from the newest algorithm update back in January (more on that later), so we have to take these numbers with a grain of salt.
On LinkedIn, we didn't see much of a change at all. The first week, reach increased and the second, it decreased. But on average, the numbers were about the same.
Here's all the data I compiled. I pulled our numbers from the four weeks prior to the experiment, along with the numbers from the experiment itself. This was especially important with Facebook, as it allowed me to see how the new algorithm update impacted our organic reach.
Facebook
| | | | |
| --- | --- | --- | --- |
| Week | Posts Per Week | Average Reach | Average Engagement* |
| January 22-28, 2018 | 6 | 53.5 | 6.7 |
| January 29 – February 4, 2018 | 5 | 56.8 | 6.6 |
| February 5-11, 2018 | 6 | 14.8 | 1.5 |
| February 12-18, 2018 | 1 | 14 | 0 |
| February 19-25, 2018 (experiment) | 6 | 11.5 | 2 |
| February 26 – March 4, 2018 (experiment) | 5 | 11.8 | 3 |
*On Facebook, engagement is defined as likes, comments, shares and clicks
Twitter
| | | | |
| --- | --- | --- | --- |
| Week | Posts Per Week | Average Impressions | Average Engagement* |
| January 22-28, 2018 | 5 | 275.2 | 2.8 |
| January 29 – February 4, 2018 | 5 | 232 | 1.6 |
| February 5-11, 2018 | 5 | 184 | 1.4 |
| February 12-18, 2018 | 5 | 261.4 | 3.8 |
| February 19-25, 2018 (experiment) | 7 | 140.4 | 1.7 |
| February 26 – March 4, 2018 (experiment) | 8 | 94.1 | 0.5 |
*On Twitter, engagement is the number of times a user interacted with a tweet, including clicks, retweets, replies, follows and likes.
LinkedIn
| | | | |
| --- | --- | --- | --- |
| Week | Posts Per Week | Average Organic Reach | Average Likes |
| January 22-28, 2018 | 4 | 37.2 | 0.25 |
| January 29 – February 4, 2018 | 3 | 36.7 | 0 |
| February 5-11, 2018 | 3 | 37 | 0.33 |
| February 12-18, 2018 | 3 | 160.7 | 1 |
| February 19-25, 2018 (experiment) | 5 | 49 | 0.8 |
| February 26 – March 4, 2018 (experiment) | 5 | 21 | 0.2 |
Factors that could have impacted our results
I'm not going to sit here and tell you my experiment was perfect – because I've taken enough science classes to know what a solid experiment looks like. In full transparency, here are some things that may have impacted our results:
Facebook's algorithm update (known as Facebook Zero)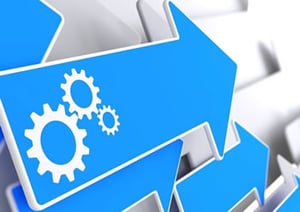 In mid-January, Facebook announced it was making significant changes to its news feed algorithm in an effort to prioritize meaningful person-to-person interactions from family and friends over posts from Facebook business pages. This update resulted in fewer public posts from businesses, brands and media in a person's news feed.

We've definitely seen the impact of Facebook Zero, and organic reach for our posts has dropped significantly since January. And it's quite possible this is why we saw even more of a drop during our experiment and that this has nothing to do with publishing posts on Facebook versus using a third-party tool like HubSpot.

Posting frequency
In a perfect experiment, all factors should be as consistent as possible both before and after. But, as you can see from the chart above, posting frequency varied quite a bit.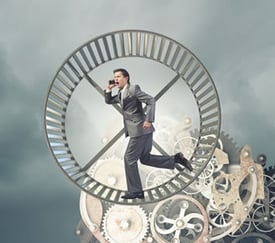 Prior to the experiment, we published our content through HubSpot and didn't do a very good job monitoring how frequently we were posting on each channel. But when I agreed to take on this challenge, I took a more strategic approach by using a spreadsheet to plan all our posts. Although this resulted in us publishing more consistently, it also meant we were posting content more frequently than we did before. Not quite what you want to do during an experiment.

So, it got me wondering: Are we publishing too much now? Did our reach drop because of all those extra posts? Or was it something else altogether? It's hard to know exactly, but it's something I'll be looking at more closely moving forward.
Posting schedule and format
Like I said above, in a perfect world, factors shouldn't change throughout the experiment. And yet, here I went changing things up again. (*inserts facepalm emoji here*)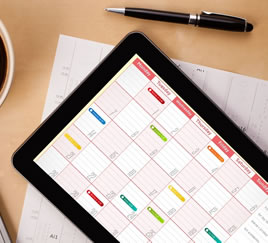 Prior to our experiment, we didn't really have a schedule to what types of content we posted and when or how often we shared each type of content. We had weeks where all we'd share were our own blogs and outside articles without mixing in videos or images. And it wasn't something I even noticed until I created the spreadsheet to plan our posts.

The weekend before the second week of the experiment, I had this moment where I thought, "we should create a more defined posting schedule." And then my weekend of binge-watching Criminal Minds turned into me overhauling the way we approached our social media.

In hindsight, I should've waited to make these changes until after the experiment was over. Although I still think this new posting schedule will help us mix up the types of content we post, I sort of jumped right into it without any research or testing. And it could've had a negative impact on our experiment and results.
Remembering to publish posts
The best part about using HubSpot to schedule out our social media posts was that I never had to worry about it. I could go into HubSpot on a Friday, schedule a bunch of posts for the week and everything was taken care of. Not the case when you're posting directly on each channel.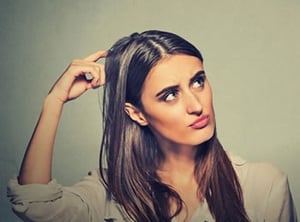 Although Facebook allowed me to schedule posts for the week, this wasn't the case with Twitter and LinkedIn. So, in an effort not to forget, I set multiple alarms on my phone. But even that wasn't fool-proof.

See, sometimes I was in the middle of writing a blog or in a meeting when my alarms went off. Or, I was stuck in traffic because I thought it would be a great idea to run to 7-Eleven and grab a Red Bull. Basically, I was rarely in a position to post exactly when I said I was going to. And although I told myself, "I'll get to it in a minute," sometimes a minute turned into an hour – or two.

I recognize that "posting whenever I get a minute" probably wasn't the ideal scenario for our experiment – especially since prior to this, we were much more strategic about when we posted. And I think it's worth recognizing that this could've impacted our results.
Key takeaways and next steps: Where do we go from here?
Even taking into account the four factors above, I can't ignore the data. With reach dropping on Facebook and Twitter – and staying relatively the same on LinkedIn – we're going back to using a third-party tool (HubSpot) to publish our content.
Not to mention, it takes some serious time and effort to manually post on each channel. And without seeing any improvements, it's hard to justify doing things this way moving forward.
At the end of the day, maybe it takes longer to see results. Or maybe all the other articles are out there on this topic are right: Scheduling posts using a third-party tool doesn't negatively impact social reach.
Either way, I'm happy Beth came to me with this idea, and I loved being able to run with this experiment, analyze the results and figure out our plan for moving forward. If anything, this experiment forced me to look more closely at how we publish on social media and helped me find ways we can improve what we're doing.
Need help analyzing all the data from your social media and inbound marketing efforts? Download our Marketing Report Templates and get two free, ready-to-use templates that'll help you easily report on your marketing ROI.