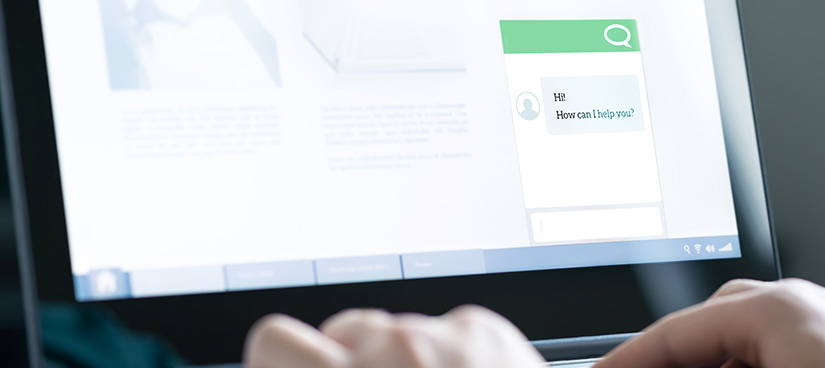 Marketers everywhere are talking about chatbots these days. And with good reason: When done well, chatbots can be a great tool for lead generation. Some in the industry even suggest that a chatbot can do better at lead gen than the forms you currently have on your website.
Can that really be true? As a HubSpot agency, we publish a lot of HubSpot forms. So we needed to figure this out.
In this blog post, we'll show you how chatbots work, where we believe they can offer the most value, and also some common chatbot mistakes that are all too easy to make. We'll even share some of the experiences our clients have had with chatbot strategy, so you can see what's involved and what to think about.
Let's dive in.
How Do Chatbots Work?
What is a chatbot?
Chatbots are always-on virtual assistants that combine the conversational convenience of chatting with a sales representative or customer service agent, with the lead qualification ability to ask website visitors to provide you with information about themselves.
Remember "Clippy," the Microsoft Office assistant from 20 years ago? Chatbots are Clippy's great-great-great grandchildren from a second marriage, and he would be so proud to see them today.
Unlike Clippy, whose usefulness was limited to suggesting keyboard shortcuts and usability tips, today's chatbots are much more sophisticated and are now actually helpful.
We can thank the advancement to artificial intelligence (AI) for this. Chatbots today can harness the power of AI to engage contextually with website visitors. On your home page, the chatbot can greet visitors, helpfully ask what they're hoping to find, and then point them in the right direction. On a blog post, the chatbot can direct visitors to download an ebook that explores a related deep-dive topic. And on a pricing page, the chatbot can offer to connect visitors with a sales rep.
The industry calls this "conversational marketing," and it's transforming the way visitors expect to engage with websites today:
So, your customers and your competitors seem to be on board with chatbots. But is it all rainbows and sunshine? Is there a downside to chatbots that marketers should be aware of?
The Good and the Bad of Chatbots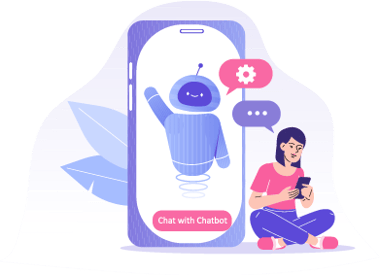 In practice, chatbots can be a mixed bag. On the one hand, data from Trust Radius says that 87% of buyers want the ability to self-serve part or all of their buying journey. On the other hand, that same survey also says that only 10% of buyers are likely to actually respond to a chatbot.
So how do you reconcile these conflicting perspectives into a cohesive strategy? As with any tool, you'll get the best results from chatbot marketing when you mindfully create specific customer experiences that drive to a specific end goal.
Meaningful goals might include:
Build Trust
Your website should be more than just a mechanism to provide information to buyers; it should help build connections with people. A well-designed chatbot can create a concierge experience that gives your website visitors the feeling of speaking to a real, live person. This can help build trust and confidence with these visitors, which in turn helps them be open to a long-term relationship with you.
Create Efficiency
Think about why marketers strive to create FAQ pages, clear product descriptions, and strong content throughout the buying process. Potential buyers often ask the same questions again and again – and chatbots can be an incredibly efficient way to empower your website visitors to find the answers on their own.
Generate and Qualify Leads
Most likely, a core goal for your website is to generate qualified leads. Chatbots potentially have a role to play in this.
We're all human. We want instant gratification. And sometimes when we want information, we want it fast, and we don't want to have to jump through hoops to get it.
This may mean that if you're requiring your website visitors to fill out a long form before getting what they want (whether that's a content offer or an appointment with a sales rep), you could be unwittingly turning away potential leads.
Chatbots often shine in these settings. Whereas people might find a long form too time-consuming to bother with, they're often fine sharing their information bit-by-bit in a friendly conversation with a helpful avatar.
This is also where the AI comes into play. The chatbot can be designed to ask qualifying questions and then guide the visitor to the right solution, based on the answers provided. For example, if the visitor is looking for content, the chatbot can ask questions about the visitor's industry – and then point the visitor to industry-specific ebooks. Or if the visitor wants to schedule a call with a sales rep, the chatbot can ask where the visitor is located – and then pass the visitor on to the rep assigned to that territory.
HubSpot has pulled together this wonderful video that shows how businesses are using chatbots to drive powerful conversational marketing experiences. It's worth taking a moment to watch – but be sure to come back and finish reading our blog post!
So … chatbots can be powerful. And they can have an important role to play in lead generation – just like your HubSpot forms do. But chatbots do have drawbacks, and there are a few things to consider before you rush to throw out all the forms on your website.
Cost
All HubSpot subscriptions come with a very good native chatbot builder software. However, I'd rank HubSpot's chatbot builder as equivalent to a Kia Sorrento: economical, functional, and gets you where you need to go without embarrassing you.
Unfortunately, HubSpot's native chatbot tool isn't the most sophisticated option in the market. If you need more functionality, though, you'll need to upgrade. Drift is your Cadillac option – widely considered to be the market leader, and priced accordingly. Also consider who on your team will manage your chatbot. If you watched the HubSpot video above, you'll notice they suggested companies hire a single full-time employee dedicated to managing the chatbot. Obviously this is beyond budget for many of us.
Poor Timing
It's also important to think about when a visitor might want to engage with a chatbot. Some visitors might not want to talk to anybody – even an AI – right away, particularly if they're early in their buying process. Instead, they may prefer to quietly compile their research before initiating a conversation.
This word of caution goes double for B2B marketers, where a chatbot-only strategy can seem pushy. Why? B2B buying processes often involve a lot of information-gathering and a more complex and lengthy decision-making process. Your visitors may actually prefer to fill out a form to get certain information before they take the jump to engage with a chatbot to move further down the funnel.
Annoying Customer Experiences
As we mentioned early on in this post, you need to think first and foremost about what your visitors want and the customer experience you want to give them. We've all been irritated at poorly designed chatbots that block your view on mobile, that ding at you every time you navigate to a different page, or that ask you the same question on every page and never bother to be truly helpful.
Chatbots should
help
, not
hurt
, your customer experience. The folks at the AI platform Netomi published this very good article explaining
the most common chatbot fails to avoid
. The screenshots are cringeworthy!
So … yes, chatbots can be powerful, but they can also create more problems than they solve. It's therefore critical to be both thoughtful and thorough in your strategy.
Here's the part in this blog post where the rubber meets the road. We promised we'd share some real-world use cases – so let's get to it!
Case Study: How to Implement a Smart Chatbot Strategy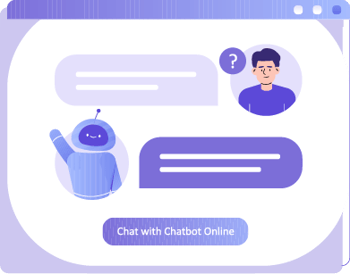 One of our clients in the ecommerce SaaS industry recently wanted to explore whether chatbots would be a good addition to their website strategy. Although our client uses HubSpot, we settled on a Drift chatbot to gain access to their more sophisticated AI functionality.
As we evaluated where to test the chatbot, our client started to get very excited at the potential to use the bot to generate more sales appointments. Very quickly, the question came up whether we should simply replace all their HubSpot forms with the chatbot.
Whoa there. Not so fast.
The client's existing HubSpot forms were working for them – and working well. Their website had an excellent conversion rate, and their sales were growing.
If our team has learned anything in our combined years of experience, it's that rushing to wedge a new technology implementation into an already successful marketing strategy can create 99 problems that didn't exist in the first place.
We wanted to move forward with chatbots, but we also wanted to be thoughtful about how we implemented them. So we built ourselves a chatbot strategy roadmap:
Focus on the user experience.
Humanize the chatbot.
Start small.
Test, test, test.
Step 1: Focus on the User Experience
As we discussed earlier in this post, a good rule of thumb in marketing is to not annoy the customer. For our client, we wanted to be careful to create a delightful and intuitive customer experience. What we didn't want was a chatbot that was aggressively in the visitor's face the moment the visitor landed on a page.
We decided we wanted the chatbot to pop up as soon as it could reasonably infer two things:
What was the user trying to do?
Would the user benefit from the chat?
Step 2: Humanize the Chatbot
Next, we looked at the types of conversations the chatbot should have. We wanted to make sure that it came across as human and helpful as possible.
It would be tempting to push a sales message at visitors right away, but that would feel canned, impersonal, and not relevant to most visitors. Instead, multiple "playbooks" were programmed so the chatbot could ask questions specifically relevant to what it already knew about the visitor, and also contextual to the page on which it appeared.
Step 3: Start Small
Our client had identified their "Get Started" page as a high-priority landing page that drove the most sales calls. We knew we wanted to implement the chatbot on this page, but we also wanted to be sure we didn't screw up the excellent results that page was already producing.
We therefore ran an A/B test to compare two versions of this page: Version A was the original version of the page with a form for the visitor to complete; version B included the form and a chatbot that had the same form fields but presented the questions to the visitor in a more conversational manner.
The winner of the test? Version B – with both the form and the chatbot – did in fact generate more conversions!
This gave us the confidence to start implementing the chatbot on additional pages throughout their site.
Step 4: Test, Test, Test
Remember: Chatbots are not tools that can be configured and left to their own devices. Our team and our client spent countless hours testing the chatbot with every question under the sun to make sure we knew it would do the job.
And that testing continues. Our client now has a dedicated resource who continues to monitor and test the chatbot – not just to make sure it works, but also to learn exactly what it is that customers want to know.
And that data has been transformational.
We've been able to develop whole new content categories and webpages, all thanks to the insights we've gained from chatbot conversations with website visitors. Not only is the chatbot helping to generate leads, but the data it's gathered has helped us make our client's website and marketing assets more helpful as well.
And the potential for this continuous improvement is endless.
So, Should You Replace Your HubSpot Forms With a Chatbot?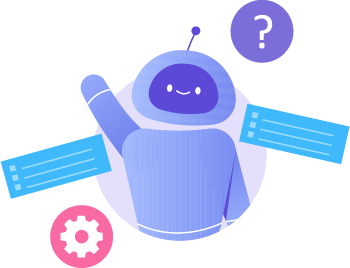 Within the first 60 days of implementing the chatbot strategy, our client generated 30% more sales conversations. Ultimately, though, our client also decided that although chatbots are definitely an important addition to their website, their HubSpot forms are still important as well.
Some visitors simply prefer to fill out a form than engage with a bot. Others aren't yet sure what they're even looking for and want the freedom to browse on their own. At the end of the day, it's all about empowering visitors to create the experiences they want.
As we've said, the key is to keep the user experience and buyer's journey front and center when developing your chatbot strategy. Then, test, test, test and test some more. Then keep on testing. The more you tweak, refine and learn from your chatbot, the better it'll become and the more value you'll get out of it.
Does that mean you should replace all your HubSpot Forms with a chatbot?
Nope.
We feel strongly that there's a place for both chatbots and forms on your website, so your visitors can choose the option that makes them most comfortable. Catering to their comfort is what gives your prospects and customers the type of five-star experience that leads to brand loyalty. And that may mean mixing and matching your tried-and-true forms with some shiny new chatbots, resulting in a great user experience – and more conversions.
Speaking of conversions, does your content strategy engage? Does it produce sales? If your answer was anything less than a resounding "Hell yes it does," then look at our 9-Step Guide to a Complete B2B Content Strategy. You'll learn how to develop buyer personas, determine your brand voice and tone, develop and measure marketing content, and much more!