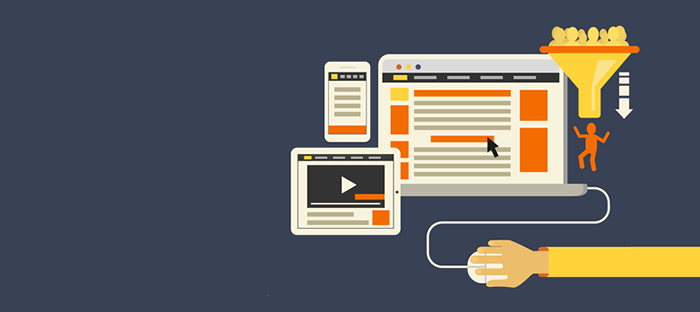 Contextual marketing is a huge buzzword these days. HubSpot even offers a new certification in it. What's the hype all about, anyway? And should you jump on board?
If you've ever shopped on Amazon, you've experienced contextual marketing firsthand – even if you didn't realize it.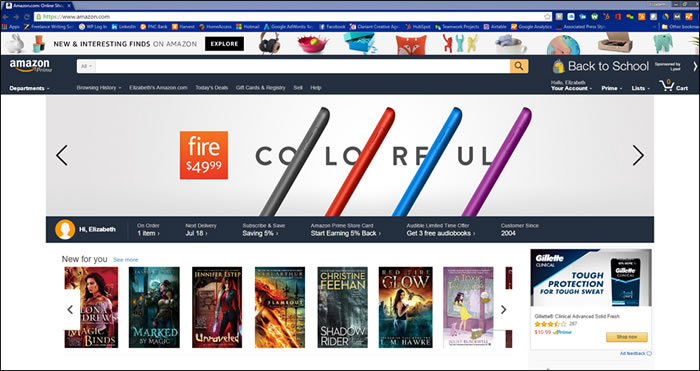 What I see on the home page of Amazon is very different from what my next-door neighbor sees. (Also, now that I see this, I probably should class-up my summer reading…)
Amazon is a master at collecting data on its customers, and it uses that data to create personalized experiences specifically targeted to each individual.
That, my friends, is contextual marketing. And it can bring tremendous advantages to your B2B marketing if you know how to do it right.
How does contextual marketing work?
Contextual marketing is an advanced marketing method for delivering a personalized experience for your website visitors.
Some of this data will be explicit data, that is, data that the customer has explicitly shared with you – for example, if a website visitor fills out a form on a landing page.


Some of this data will be implicit data, which is information that you've collected on your own – for example, which pages a lead has visited on your website.
The best contextual marketing takes advantage of both explicit and implicit data to drive the richest experience possible.
In my Amazon example, the explicit data includes my name and the fact that I've already got an item on order. Amazon knows this might be important for me, so it serves up these basic details so I can quickly and easily check on my status. The implicit data includes my past purchase history, which it uses to serve up recommendations for other products I might be interested in.
And make no mistake, this personalization can create big wins for you. According to a report co-authored by E-Consultancy and Monetate, companies that personalize their websites witness, on average, a 19 percent uplift in sales.
Does contextual marketing apply to B2B websites?
Absolutely. For B2B marketers, customer lifecycle stage presents a great opportunity to put contextual marketing into action.
Example 1: Smart website copy
For example, a first-time visitor to your website might see your standard home page that contains a top-of-funnel offer. If the visitor downloads that offer, the next time the visitor comes to your website, the home page might offer up a mid-funnel content piece.
---
---

Alternatively, you might customize your web copy to present different messages depending on where the visitor is coming from. For instance, you might switch to British English spelling for European visitors and American English for U.S. visitors.
Or, say you've just published an article in a popular industry blog. You might have different messaging appear on your home page specifically targeted to people who clicked through that post to your website.
Example 2: Smart forms
It's possible a lead might be interested in multiple content offers on your website. Once that lead has already filled out one form, it would be silly to ask him to re-enter the same information the next time he wants to download something from you.
Instead, you can use this opportunity to gather new data about your lead.
For example, your standard form might include these fields: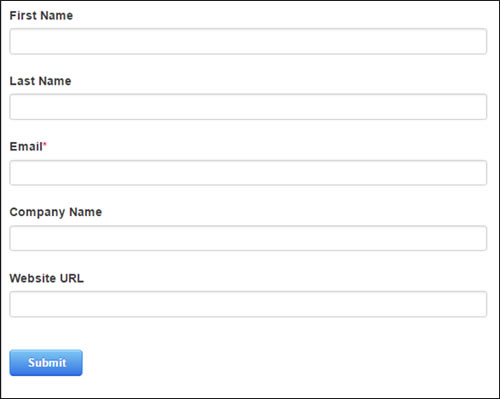 The next time the lead goes to a landing page on your site, contextual marketing lets you serve up a form that looks like this: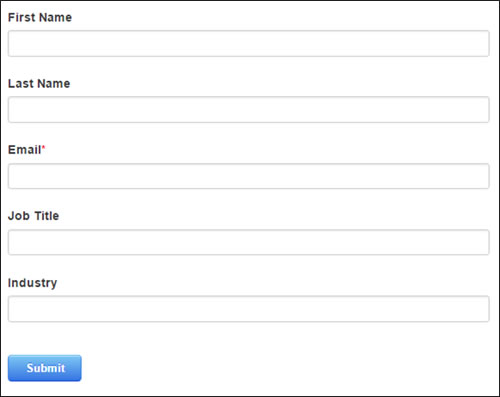 Now you're able to learn important new information that can help you drive even more targeted experiences for this particular individual!
Example 3: Smart email marketing
Contextual marketing isn't limited just to website copy, either. You can use it to create better email campaigns as well.
Many companies send out weekly blog digest emails with links to their latest posts. Imagine being able to show different blog posts targeted to the subscriber's industry?
You can also use contextual email marketing to add a layer of depth to your engagement with a lead. For example, you might customize email campaigns to reflect content the lead has previously read on your website – "If you enjoyed our post on X, we think you'll also enjoy this ebook that takes a closer look at X."
---
---
Where do I start with contextual marketing?
As with all things marketing, priorities must be established, and you'll need to evaluate which resources would be better as smart resources.
We like to use the "PIE" system, where we rank possible projects on three criteria:
Potential: What is the potential impact we can have?

Importance: How important is the potential impact to meeting our business goals?

Ease: How easily can we create this impact?
We rank each criteria on a scale of 1 to 10, with 1 low and 10 high, and calculate an average PIE score. The highest PIE scores are the projects we work on first.
In the event of a tie, you can go in one of two directions:
Take a great performing resource and make it even better. In this case, you're looking for projects you can do quickly and have a big impact.


Take a critical but poorly performing piece and turn it into a winner. In this case, you're looking for a resource that could be fantastic but just needs a little oomph.
Whichever project you choose, keep in mind that your big-picture goal is to design the lead's entire journey with your brand, from beginning to end. Now that you know what is contextual marketing, getting started doesn't need to be difficult – you just need the right tools and great data.
Speaking of the right tools and great data, proving ROI in marketing can be tricky – unless you have a great process for measuring your KPIs. Download our free Marketing Reporting Toolkit for access to the same monthly and quarterly reports we use with our clients to highlight the results we generate.