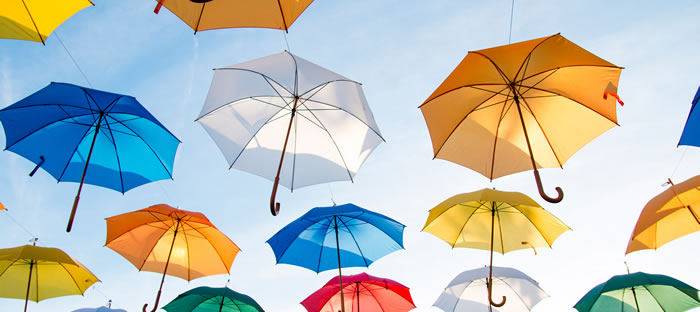 From a brand new email certification course to innovative add-ons, April showers have ushered in plenty of exciting growth at HubSpot
The only constant in marketing is change, which is why HubSpot is always working on new ways to help improve efficiency and take your inbound marketing to a new level. If you haven't had a chance to check out some of the great updates recently added to the HubSpot platform, here's a handy roundup of some of the biggest rollouts and developments of the past few weeks.
New Email Marketing Certification Course
Think email is a marketing dinosaur? Wrong.
With more than 2.4 million emails sent worldwide every second, email is just as vital to a marketing strategy as it ever has been (if not more so). But most emails either never get opened or don't fulfill their considerable promise, which is why HubSpot has added an Email Marketing Certification to its inbound marketing education slate.
This free online video course focuses on email marketing sustainability and covers a wide range of topics over its nine sessions, including:
Segmentation
Email design
Deliverability
Analytics
Optimization
Enroll today to discover advanced email marketing tactics and to learn how to take better advantage of this one-to-one, conversion-focused and, yes, still vital marketing channel.
New HubSpot Reporting Add-On
The reporting functionality of HubSpot, long one of the platform's most appealing assets, has just gotten even better thanks to the recently unveiled reporting add-on, which lets you see all of your reporting data in one quick glance.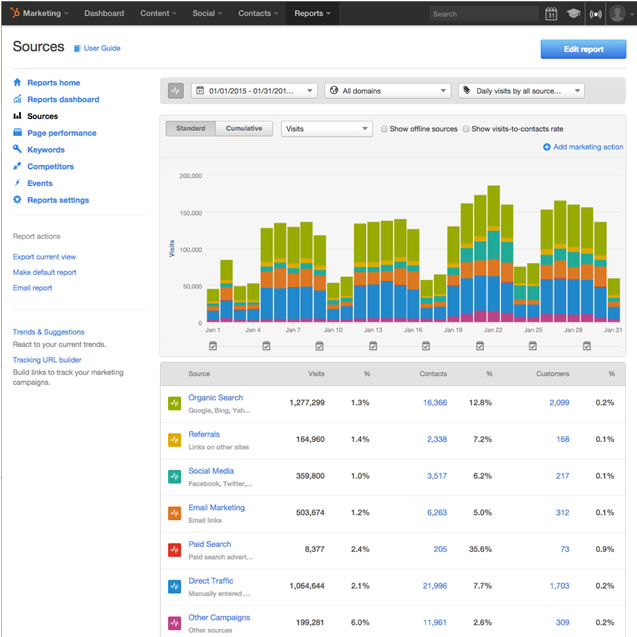 Instead of navigating through a variety of individual screens to access reports on everything from emails and web pages to campaigns and social media, the reporting add-on aggregates all of this information onto one convenient and easy-to-read dashboard. So now it's even easier to create custom reports and give everyone on your team their own reporting dashboards!
HubSpot Product Updates
In addition to the reporting add-on, there are plenty of other great new tools and features that have sprung up on the HubSpot platform over the past few weeks, including:
The new Ads add-on connects directly to your AdWords account and combines ads data with HubSpot data to allow you to automatically track ad conversions and see the ROI of ads down to the keyword level.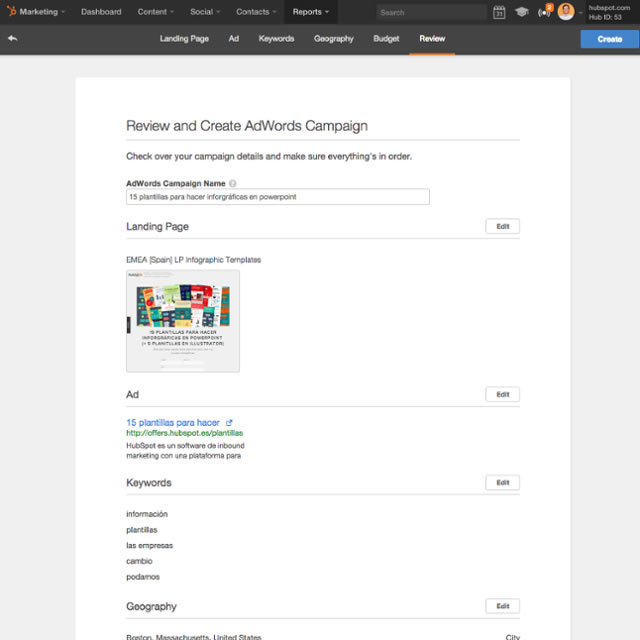 This integration promises to make your life a little bit easier by allowing you to:
Create AdWords campaigns inside HubSpot
Automatically track conversions
Optimize AdWords within your campaigns
Quick Content Creation
Content is the heart and soul of an inbound marketing strategy, and HubSpot's new inline editors now make it easier than ever to write and design engaging content right on the page. Whether you're working on an email, a web page, your blog or a landing page, you'll have the speed and ease-of-use to better:
Optimize your SEO
Create pages with handy drag-and-drop functionality
Independently select blog post feature images
Review emails before sending
Now you can be more nimble than ever in giving prospective customers what they want – great new content!
Sequencing Savvy
HubSpot sequencing allows your sales team to send a series of targeted, timed emails to nurture a prospect over time. Now you can have even more control over this process with the ability to schedule the exact day and time a sequence will begin for a prospect, allowing you to enroll prospects at the most convenient and advantageous time.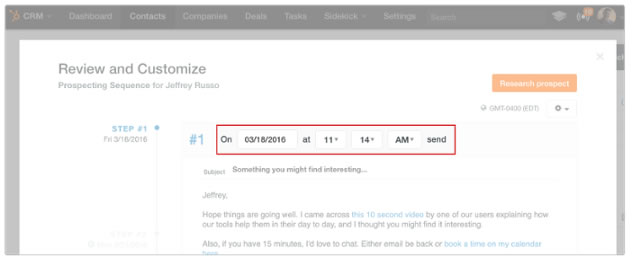 Meet Market
Finally, two new tools make it easier to book and organize your client meetings through HubSpot.
Meetings, a new feature of Sidekick for Business that is now available for Office 365 calendar, can help you quickly and easily connect with prospects by giving you a personalized page where clients and prospects can see your availability and book a meeting.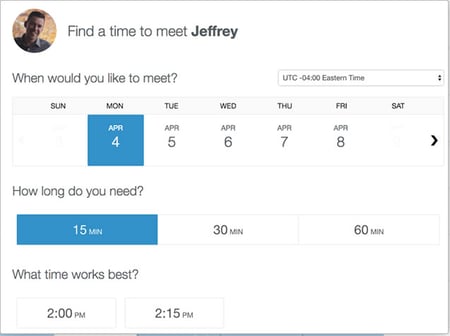 This convenient tool gives you the ability to:
Set your availability
Share a personalized booking link
Create leads in your CRM
You can also now ask custom questions when your prospects book using Meetings, allowing you to confirm the meeting topic, share agenda items or exchange contact information for a specific day and time.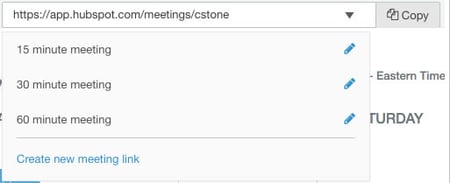 Learn more about setting up your meetings quickly and efficiently through HubSpot.
Whew! Ready to dive in? Let Clariant show you how to put all of these exciting new HubSpot tools and features to work within your marketing strategy. Contact us today!